Nikitas Kavouklēs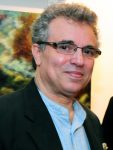 ---
Nikitas Kavouklēs is a writer, designer, craftsman, and versatile artist with a broad vocabulary of creative styles and mediums. His artwork has been featured in solo and group exhibitions in museums and galleries in the Northeast and in Florida. His work includes oils, pastels, watercolors, etchings, drawings, photographs, monotypes, pigment prints, and computer graphics. He is also an accomplished art restorer and conservator.
His works are in private and corporate collections in the United States, Canada, Europe, and South America.
He was an active board member of the Leger de Main Arts Coalition and a director of the LEDO Art Gallery, both on New York City's Upper West Side.
Kavouklēs was interviewed by the art critic Joan Altabe regarding his early adoption of digital printing. And despite the article's misleading headline, his pigment print images are not "computer-generated" by some automated process. Click here to read the interview.
Kavouklēs' work is featured in the book by art historian Darrell D. Davisson, Ph.D., Art After the Bomb: Iconographies of Trauma in Late Modern Art (2008).
Mr. Kavouklēs is currently represented by Stakenborg-Greenberg Fine Art in Sarasota, Florida. Tel: (941) 487-8001
---
Examples of Artwork Restorations by Mr. Kavouklēs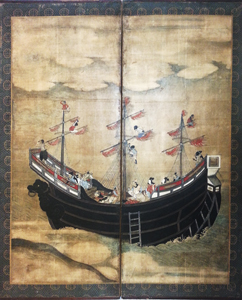 17th Cent. Japanese Namban (Foreigner) Screen – Ringling Museum, Sarasota, FL
---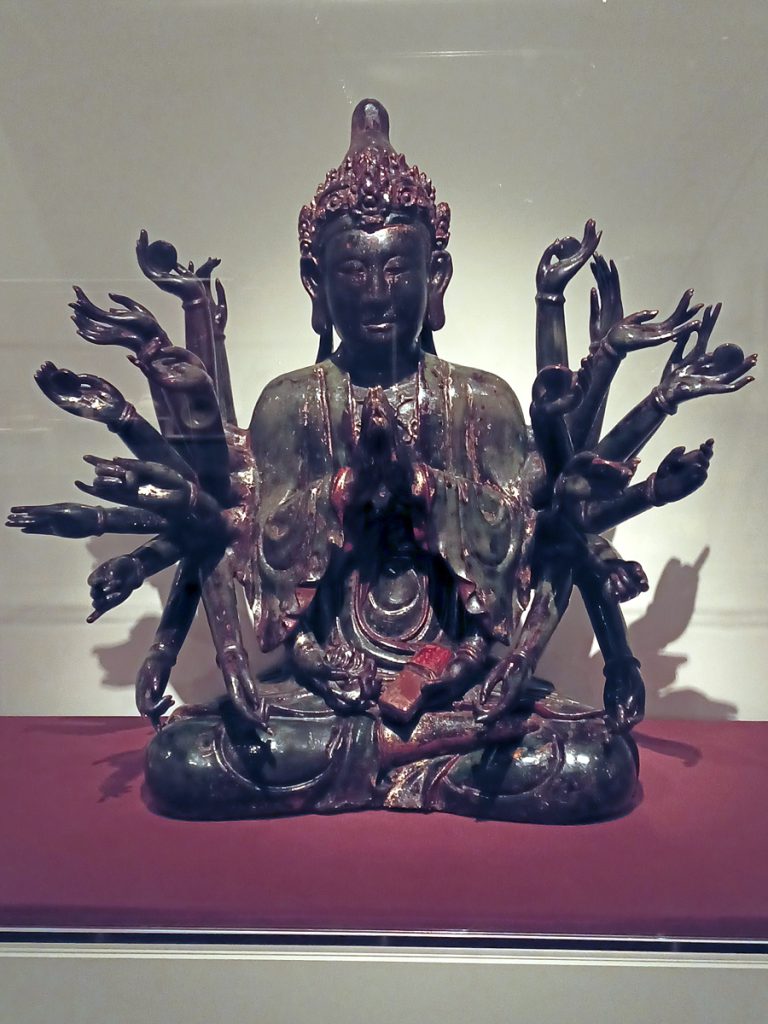 Quan Am, Bodhisattva of Compassion – Vietnam, 19th century – Lacquered wood with traces of gilding – Ringling Museum, Sarasota, FL
---
Before and After Examples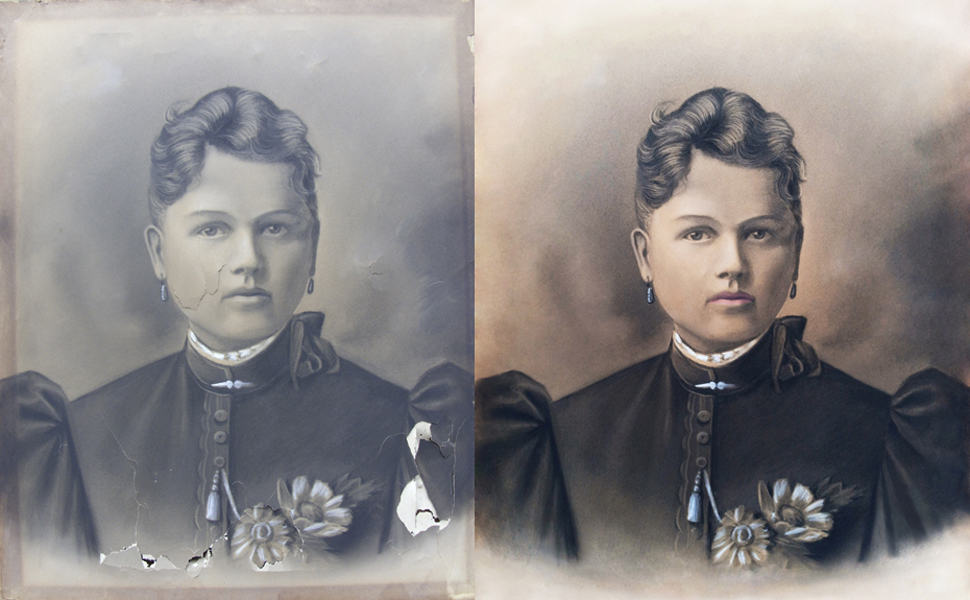 19th century Photograph
---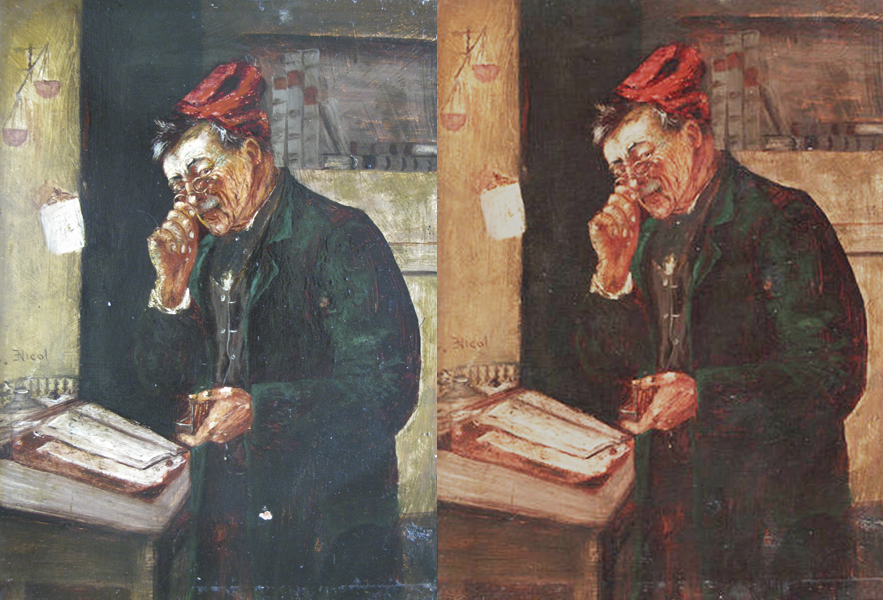 Scottish man with snuff box – Oil on canvas – 19th century
---

Ship and Tugboat in Harbor – Oil on canvas – Early 20th century
---